Pregnancy Chiropractor in Fishers, IN
It is a good idea to work with a chiropractor early in your pregnancy. When you do, the chiropractor can help detect any issues and begin treatment quickly to relieve any pregnancy-related pain or discomfort.
Typically, pelvic or back pain begins as early as five months of pregnancy. In some cases, a pregnant woman may experience pain just 30 days after becoming pregnant. This pain will be due to the amount of hormonal and physical changes taking place in the woman's body.
Other changes may occur with your posture and spine while your baby grows. When your back's curve increases, pain and instability may develop and cause the psoas muscle to shorten and create more pain.
$97 New Patient Special
Thorough Initial History & Exam
Postural & Nerve System Assessment
World-Class Feedback, so you have a plan of action
Initial Consultation & X-Ray Review, if necessary
Schedule Your Appointment Today
As your due date approaches, the body releases a hormone known as relaxin to help relax the pelvis before giving birth. However, pain and instability in the sacroiliac joints may occur when the hormone is released. A chiropractor can combine many methods to alleviate pain naturally. These natural methods will help you avoid medications that may affect the baby.
With a significant amount of changes taking place in your musculoskeletal system, you will benefit highly from receiving care from a chiropractor. Our chiropractors are highly trained to help a pregnancy become a comfortable experience that will result in a smooth delivery from start to finish. Our chiropractors have the experience and know-how to help navigate a woman's pregnancy while being aware of possible complications. When problems are caught early on, we can provide advice for natural treatment for the pain.
How Our Pregnancy Care Plan Works
1. Assessment
We begin with a comprehensive evaluation of your musculoskeletal health, focusing on spine and pelvic alignment. Identify any existing issues or discomfort.
2. Gentle Adjustments
We administer gentle chiropractic adjustments tailored to the your unique needs. These adjustments aim to alleviate discomfort, improve posture, and promote overall well-being.
3. Education and Self-Care
We provide you with guidance on maintaining proper posture, exercises, and self-care techniques to support her spinal health throughout the pregnancy. Encourage regular follow-up visits for optimal results and a comfortable pregnancy journey.
How We Treat Pregnant Moms in Fishers, IN
Comprehensive Consultation and Exam
No matter how far along you are in your pregnancy, our team of chiropractic professionals will begin by providing a thorough consultation and an exam. Throughout your consultation, our chiropractors will obtain your medical history. This consultation will allow the chiropractor to become aware of any difficulties you are experiencing. The information you share will help the chiropractor to have a complete understanding of any condition that arises.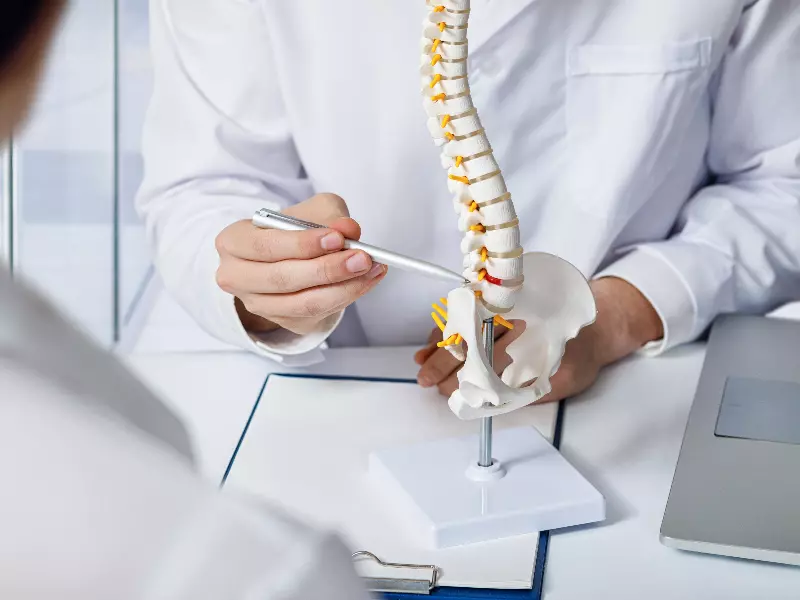 Once your consultation is complete, the chiropractor will conduct your examination. This examination will consist of various assessments of movement and other orthopedic manipulation to better understand the pain. Subluxation will also be checked for so that it can be addressed in detail throughout the pregnancy so that the nervous system can function properly and result in a healthy delivery.
Specific Chiropractic Care In Fishers, IN
Obtaining specific chiropractic care is essential for pregnant women. With a lot of change going on and the release of relaxin by the body, there is a high risk of subluxation, causing pain and dysfunction throughout the body. Without chiropractic care, the discomfort felt by the pregnant mom may become unbearable and spread to various body parts such as the mid-back, lower back, neck, and pelvis. Going to a chiropractor is the best choice as they are specially trained to relieve spine subluxations.
The Webster Technique
When we incorporate the Webster technique, we are correcting the position of the sacrum. When sacral subluxation occurs, the uterus can experience increased stress and make the baby have a hard time positioning for delivery. The Webster technique also manipulates the uterus's soft tissue ligament and maintains the position of the uterus. By relieving uterine tension, the baby will likely be in a healthier delivery position.
Prenatal Massage Therapy
Prenatal massage therapy will help relieve muscle aches and alleviate tension and pain. Massage will also enhance the pregnant mom's mobility and allow her to have increased movement so she can continue with her daily routine. Having a massage can have a significant impact on a multitude of body functions and ultimately permit relaxation. Incorporating prenatal massage with our chiropractic care can provide a positive outcome and a more enjoyable pregnancy.
Nutritional Supplementation
You may need to include nutritional supplementation depending on your diet during the pregnancy. This supplementation will involve folic acid, which is significant in ensuring a healthy pregnancy. We will help you plan a healthy diet and ensure you have the healthiest pregnancy possible.
Acupuncture
Incorporating acupuncture into your daily routine while pregnant will help relieve a good amount of pain and inflammation that comes with pregnancy. Besides these symptoms, other pregnancy symptoms that could be reduced by acupuncture include heartburn, leg swelling, and morning sickness. Plus, having this alternative to pain management is excellent when trying to avoid pain medication and its harsh side effects.
Custom Pregnancy Exercise Plan
You would think that exercising would be difficult while pregnant. However, exercise can provide tremendous benefits while pregnant. When you exercise, your muscles can remain strong, providing much-needed support for the pelvis and back. Exercise can also maintain proper posture since posture gradually declines as pregnancy progresses. Exercising is an excellent idea while pregnant, and we'll create the perfect exercise plan for you and your pregnancy.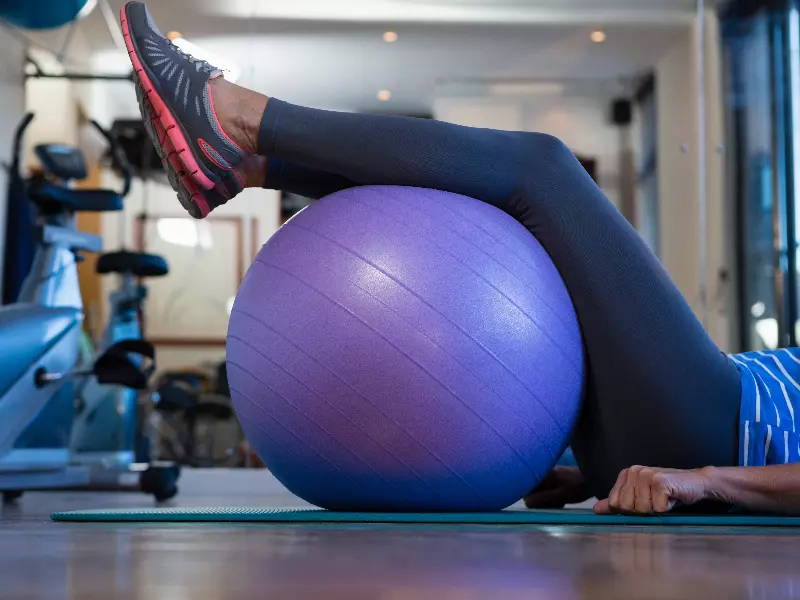 Deep Tissue Laser
With the Deep Tissue Laser treatment, we can relieve deep inflammation and reduce your healing time, significantly decreasing the amount of pain you are experiencing.
As a clinically proven treatment for inflammation and pain, this therapy can penetrate deep into the tissues where the pain is located, such as in the lower back, pelvis, and neck.
Check Out Our Online Reviews
Jennifer Cleveland
2023-09-08
Very friendly staff! They take the time to understand your needs and create a plan that works for you with continuous improvement and encouragement. Dr. Jared is very knowledgeable and confident in his practice and abilities to help others.
I am extremely happy with my progress and so grateful to the team at Vital Connection Chiropractic. The friendly, knowledgeable, compassionate staff combined with gorgeous clean facilities is a winning recipe for everyone's success.
Allison Senninger
2023-09-06
I learned of VCC at a local festival. I never had much recurring pain, but thought I'd give it a try. I am so glad this was my first chiropractic experience! They have a unique approach, I've seen noticeable improvements over a short time, and the staff is so friendly and personable! I highly recommend their service. ☺️
Great Doctor, adjustments help! I highly recommend them!
As a college athlete whose career got cut short because of back injuries..I've been to "top" doctors and med professionals across the US & the answers I got didn't suffice (surgeries, pain meds, etc.) Constant chronic pain.. 2 months here with VCC & Dr. Himsel has not only gotten me basically pain-free, but able to do things I was never able to do before my injuries!! This place is DIFFERENT & gives you the answers & the health that you never thought you could find
This is by far the best chiropractic experience I've ever had. Dr. Himsel is very personable, and I have seen improvements in the four weeks I've been dedicated to coming to his office.
I've been a patient of Dr Himsel and Dr Iman for almost 6 months . l can already see a big improvement. My headache and neck pain have been greatly reduced. Lovely staff and great environment.
Samantha Billue
2023-08-06
I have never felt so welcome and taken care of at any office I've been to till now. The staff and the chiropractors are very personable and actually care. They have kept me very informative on my care plan and have really helped me in my recovery. I would 100% recommend.
Christina Powell
2023-07-26
Great experience, the staff is helpful, came in with stiff neck and lower back issues. My range of motion have improved and little to no lower back pain.
I have already felt a huge improvement in the first 4 months of care and am excited to see and feel more results! The staff here is always so kind and helpful, and the care extends much further than just chiropractic adjustments. The doctors have encouraged health in all areas and helped me alter bad habits. Many of my family members are also with Vital Connection Chiropractic and have only good things to say. Thank you all for your continued care!
Schedule Your Appointment Today
Common Causes of Pregnancy Pain in Fishers, IN
Lower Back Pain
Experiencing lower back pain is the most common type of pain to experience while pregnant. The cause for it is due to the extra weight you are carrying and many other changes taking place physiologically.
If an abdominal muscle separates, it can cause a weaker lumbar spine and significant instability. When the relaxin hormone is introduced to the blood flow, the ligaments will have even more instability.
Pelvic Pain
Pelvic pain is another common symptom associated with pregnancy as your body makes necessary changes to deliver the baby naturally. The introduction of the relaxin hormone increases joint instability and discomfort. Besides hormonal changes, constipation, UTIs, ovarian cysts, and Braxton Hicks contractions can also cause pelvic pain.
Symphysis Pubis Dysfunction (SPD)
The symphysis pubis consists of pubic bones that meet in the lower abdomen slightly above the female genitalia. With relaxin present, the joint will become relaxed and enable the birth canal to widen. However, this can also result in pain developing. As the baby's weight increases, SPD pain also increases.
A significant amount of pregnant women experience Symphysis Pubis Dysfunction. Incorporating chiropractic care will permit you to move freely and perform your daily routine normally again.
Headaches
Headaches are a common condition while pregnant, both prenatal and postpartum. Most of these headaches are migraines or cluster or tension headaches that occur at the same time of day.
As pregnant women go through their first trimester, headaches are caused by changes in hormones, stress, increased blood volume, nausea, and dehydration. In the second or third trimester, strain or tension from the stress of bad posture, insomnia, gestational diabetes, or high blood pressure are the primary causes.
Headaches can be debilitating at any time, but especially during pregnancy. Exercise, chiropractic care, massage, and other treatments can help manage headaches so you can enjoy your pregnancy headache-free.
Sciatica
If you are experiencing a pain sensation that travels down your legs, it is known as sciatica due to a pinched nerve or herniated disc. This pain is often seen while pregnant due to the extra weight in a pregnant woman's body. The additional weight will ultimately cause the woman to sway her lower back backward to counter the weight. When swaying the back, the nerves can become compressed or even exacerbate the current compressed nerves.
When a pregnant woman suffers from sciatica, it is good to know that natural, safe, and effective treatment options are available. These treatments include chiropractic adjustments to relieve sciatic nerve pressure and eliminate sciatica. Incorporating massage can also ease muscle tension so the sciatic nerve does not become irritated.
Frequently Asked Questions
Are chiropractic treatments good for pregnant women?
Chiropractic treatment is safe and effective for pregnant women. Plus, it is recommended by many in the healthcare field. With many changes taking place in a woman's body, aches and pains are bound to emerge. Chiropractic treatment addresses instability and abnormal pressure to relieve pain and ensure a healthy and enjoyable pregnancy. Mom will be able to conduct her regular routine without feeling uncomfortable.
How soon should a chiropractor be seen while pregnant?
It is best to begin having chiropractic treatments before any signs of pain present themselves. Pain is the last symptom to appear and the first to go away, meaning that once you're in pain, your body has already been distressed for some time. Once achieving proper posture and alignment, the comfort level will improve tremendously. So it is best to schedule a chiropractor appointment before your first trimester so that you can enjoy your journey to motherhood.
Can miscarriage occur if a chiropractic adjustment is made?
A chiropractic adjustment will not cause a miscarriage because it is a natural, gentle treatment that is safe for the mother. Spinal manipulation will help a new mother enjoy less pain and better function, leading to a healthier pregnancy for both mom and baby.
How can back pain be relieved while pregnant?
Natural back pain relief methods during pregnancy include stretching, massage, acupuncture, and chiropractic adjustments. When you contact your chiropractor, they can suggest all of the options they provide.
Is a painful pelvis normal for pregnant women?
A painful pelvis is normal during pregnancy because of the pelvic changes that take place so that a baby can be delivered effectively. Even though pain is present within the pelvis, this does not have to lead to a pain-filled pregnancy. When you attend your chiropractic appointments, pelvic pain is reduced so you can return to your normal life and focus on what really matters.
$97 New Patient Special
– Thorough Initial History & Exam –
– Postural & Nerve System Assessment –
– World-Class Feedback, so you have a plan of action –
– Initial Consultation & X-Ray Review, if necessary –
Schedule Your Appointment Today